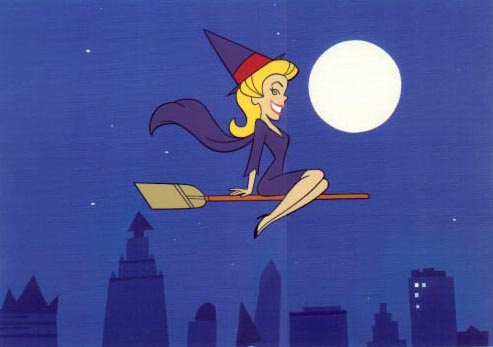 man, why don't I have the skillz of Samantha? A quick twitch of the nose and a blinkity blink and it'd be gametime already, just like that. Stokesville sunrise can't come soon enough, trigger finger is itchy, let's get this thang rollin'. Plenty of last minute to do of course. Spent the week 'recovering' with the feet up, so now I still need to hit the grocery shop for loose ends, then the beer store, run some laundry, patch a handful of tubes, pack up the kitchen box after doing dishes, pack up the food box, pack the clothes bag after the laundry is done, then shuffle back and forth loading the CR-Vizzle and maybe even prep some oil for a batch of special deserts. Hopefully have all of this done by 8ish tonight, including a light spin, then prop up the feet while watching more bad television.
On the road 10ish tomorrow is the plan, maybe earlier in order to secure a decent spot for the 'cakes and friends. Sounds like the race is gonna be off the hook and the rockstar comp could be a spectacular affair. The defending champ isn't targeting it this year, but I've heard that Bender is gonna let it roll and see how it plays out, let the trail come to you, young Jedi. It's been a short long summer, lot's of things have happened to get to this point, try not to reflect too much, then cash in those chips and leave it all on the table....well, maybe leave a little stash for the Teaberry throwdown, we're not totally finished yet.
Less coastin', more roastin'!
See you fools in Stokesville.